Design that makes people happy and the future brighter.
"Design has the power to change lives."
Design is functional as well as emotional.
is natural that good design should be functional, but Takumi Yamamoto creates designs that are not only intuitive to use but also that make people happy. This balance is always kept in mind.
you ever experienced that moment when a particular design has enriched your life?
Yamamoto also focuses on this emotional aspect of design, producing designs to intrigue the world and stimulate the next generation, promoting a sense of happiness and enrichment.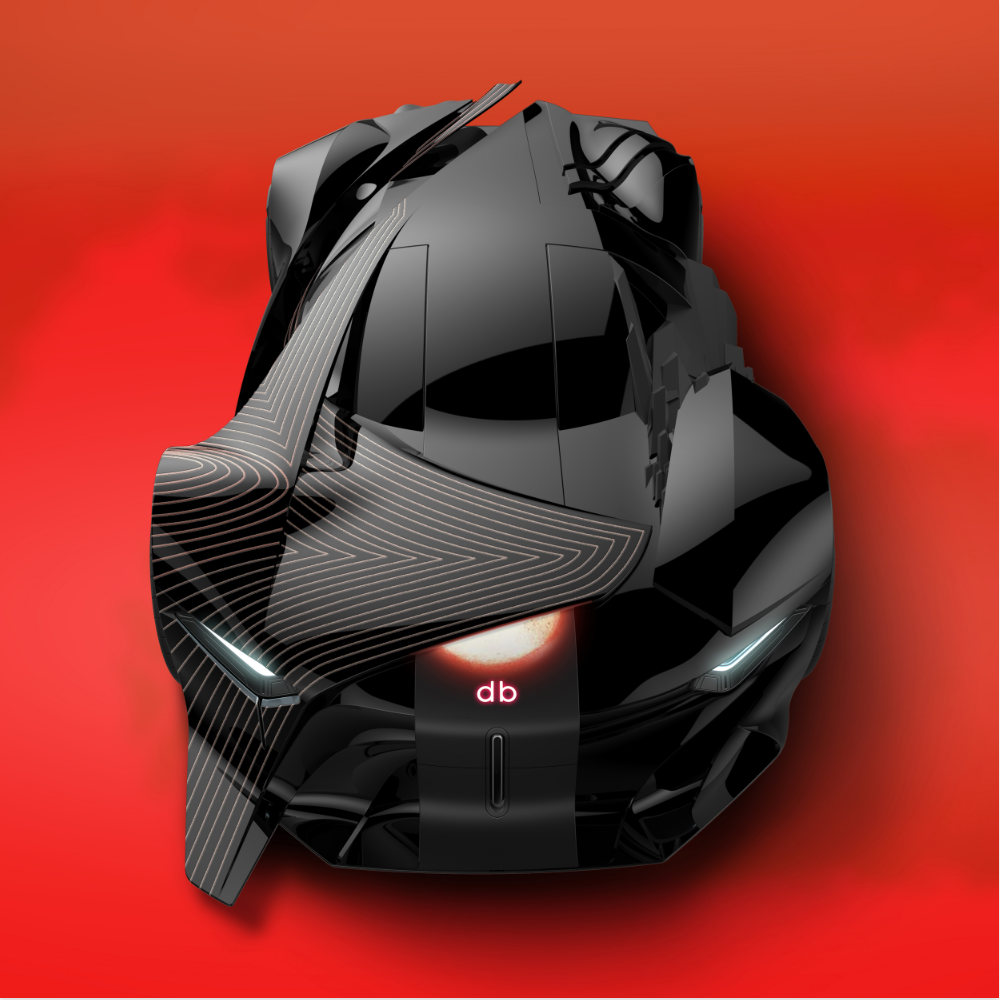 Designing 'automotive haute couture' or bespoke cars for individuals and companies..
mantra is "Design has the power to change lives". In fact, Takumi YAMAMOTO himself is the embodiment of this, having decided to become a car designer on seeing a photo of a supercar, as a child.
also develop Takumi YAMAMOTO original projects like "A portrait of db periodically as a lifelong passion.
will produce designs that become icons for future generations.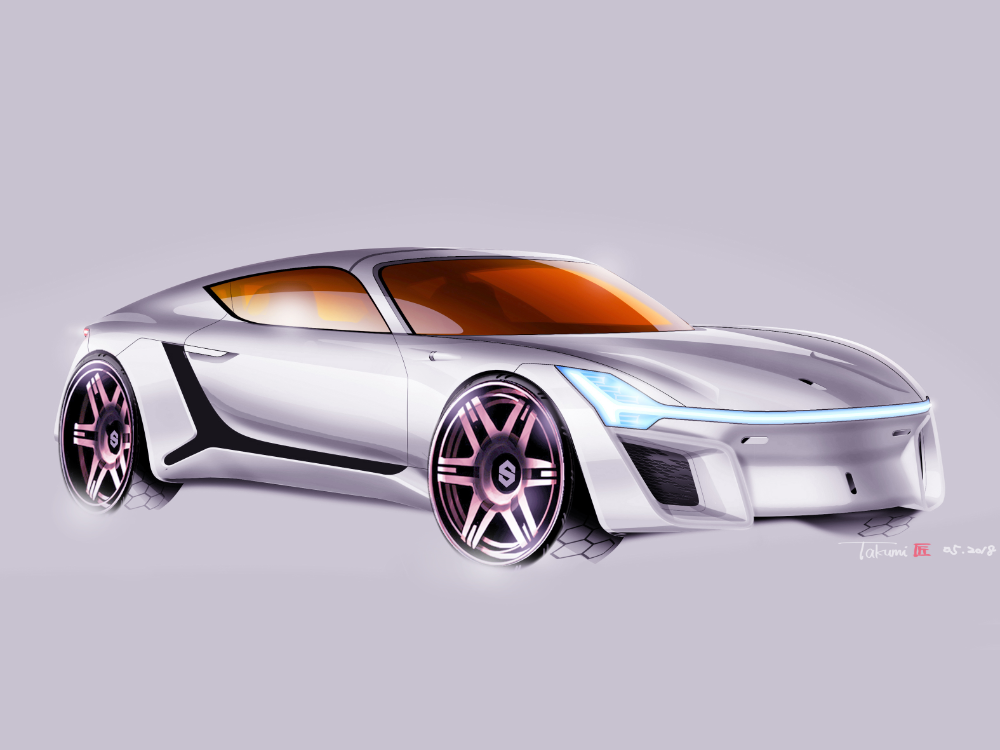 Designing not only cars but all kinds of transport; including ships, railways, and aviation, etc. Utilizing know-how cultivated from car design, we design all kinds of industrial products from spoons to robots, encompassing Research, concept planning, and design proposals.
distillation of the client's desires and business requirements into innovative, appropriate product design proposals.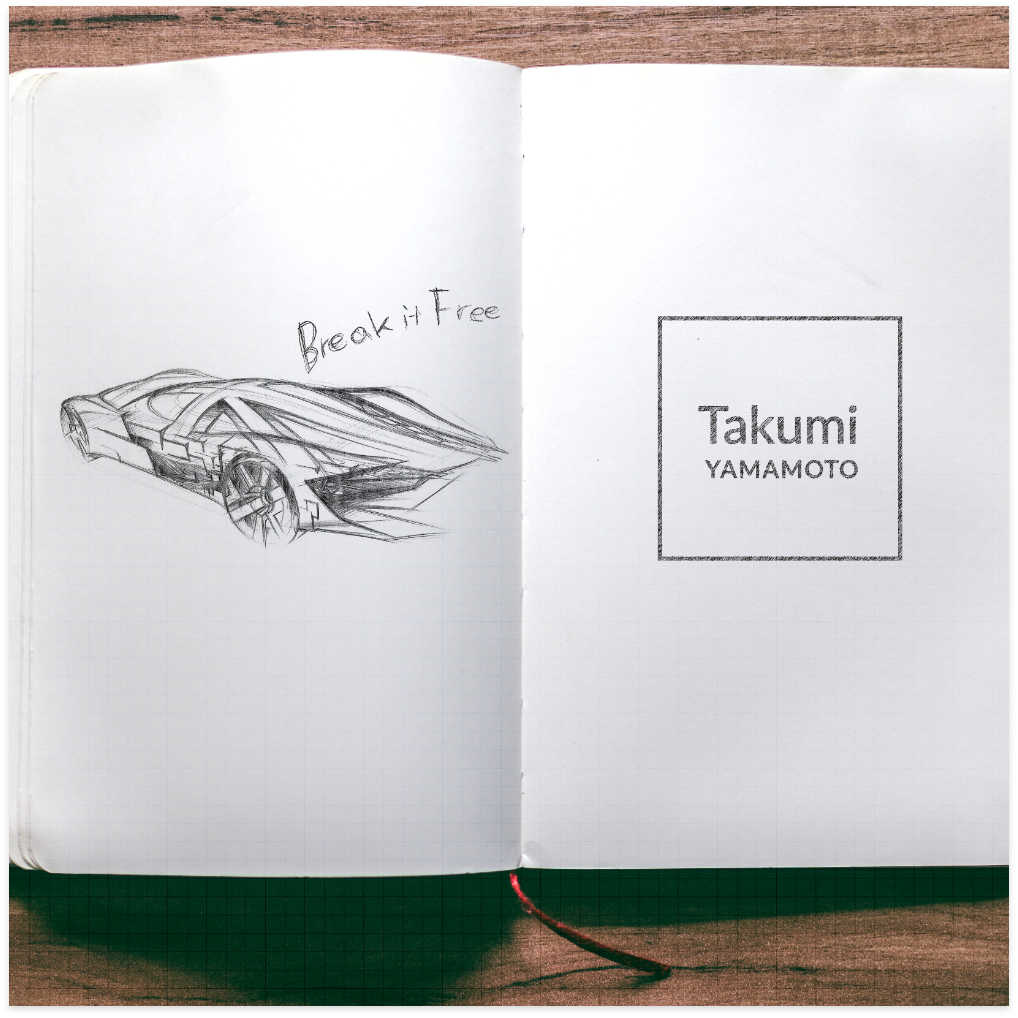 We also offer Brand development through product design. As well as creating individual products, we can also drive brand identity through consistent design for the entire product range.
comprehensively support all the necessary elements for branding, CI, Websites and others, with strong design as the core.